Oh, I was waiting for a fun topic like this to pop up. Browsing through my large folder of Eggman Sonic X images (why do I have a large folder for Eggman? Just...just...
shut up
! Reference! ) I can see how wildly the style swings from one screenshot to the next. Comparing some of the profile shots and the animation idea that I held from five years ago to now, many of the proportions and perspectives on the characters are just downright off center and terrible. It's amazing that practicing perspective in your drawing can help you spot major flaws that would be seen as "normal" in times past.
This is how you do Eggman's nose in a front-quarter profile: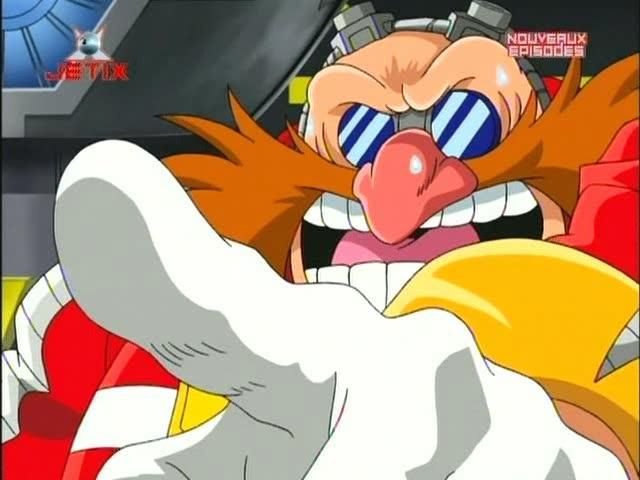 Compare to how they mainly draw it in a flat side profile, stemming from laziness: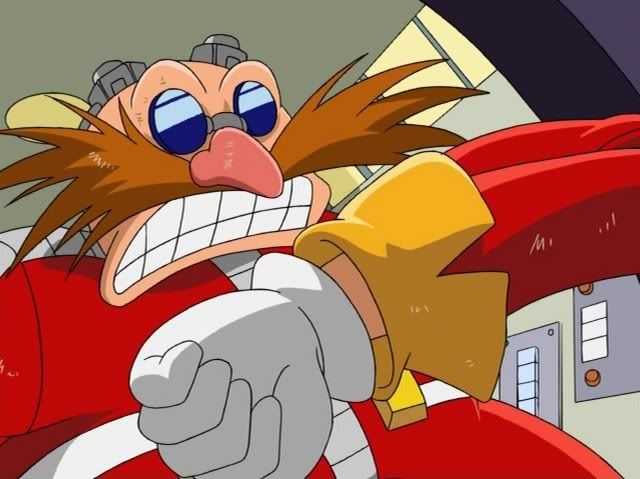 I swear episode 18 ( which our abstract Eggman above is from) has the absolute worst animation of any of the episodes, hands down.
http://www.teamartail.com/sonicx/18/
Then there is just the downright sexually subliminal:
Ladies and gentlemen: Eggman molests a banana for your viewing pleasure.Leave your hats and personal belongings at the front desk. No minors allowed in the burlesque house.
I'll have to compose an Eggman style guide later.