I can't remember the last time I actually made a topic here that wasn't related to my staff position, so I fancied making one that has nothing whatsoever to do with telling people how to behave or how much shit they are in. This topic is basically my view on the issue of swearing and its general use in language; you'll have to forgive me for I am about to write in less commonly accessible language. I'm not about to do this to sound pretentious or more knowledgeable but rather to make a subtle point.
Anyway, get on with it and yadda yadda.
I am often encountered with the patronising tone of a school-master emanating from the mouths or keyboards of very ordinary people when it comes to the use of 'harsh language'. Apparently purveyors of social convention, they remind me that there are better words to use than culturally labeled swear words in any given situation. This seems to be a reasonable assertion when viewed from the angle of one sitting on the fence, escaping the directness of what amounts to an attack on ones preference for verbal utterances. Do note the deliberate inclusion of the word 'seems' in the previous sentence, my attempt was to allude to the fact that these rather regular public assertions aren't reasonable at all, for a number of reasons.
The issue that chiefly springs to mind is an attempt at defining the word 'better' in the context of language use; however, a disagreement on my part with this phrasing would be a straw man argument, for I am not directly responding to a comment actually uttered by another human being. To avoid pedanticism (at least to some degree), which I generally loathe, rather than contend with the word 'better' I will simply state that an assertion with regards to more useful words is an arbitrary one, particularly in this context.
Secondly we arrive at a curious idea that is implied when one tells another not to swear; the idea being that swearing is obviously a useless form of language and its usage, regardless of context, is inappropriate. Allow me a brief digression at this juncture to expound the virtues of horrible sweary language.
Harsh language is diverse both in application and tone, a factor that exemplifies the importance of language in general, that it is an infinitely malleable tool that can be made to fit the hand of the wielder. Language is subject to constant cultural evolution, members of any particular generation may remark on the bastardization of their own linguistic conventions by other generations. One of the great beauties of language, if you would permit me to branch away from my analytical tone to a more floral one, is its diversity and capacity for change, to meet the challenges of new experiences and different forms of expression. Swear words, though crassly judged, are still common, universally familiar words in any given language, they are expressed with undeniable frequency and, admittedly, ample relish. Hardly useless or inappropriate in any objective way.
Thirdly (and finally, for the purposes of my point), reminders on the errors of swearing are expressed as if they are merely a polite and rather important statement. I will contend with this aspect too. There is little doubt that some may instruct others not to swear for reasons other than a passive-aggressive warning about language use but it is the slyness of the latter that really bothers me, so I'm dealing with that. When I am informed by a person (usually a complete stranger) about my horrific language I wonder what their intentions are. This is never made clear to me in my own experience, but how I come to view it is invariably like this: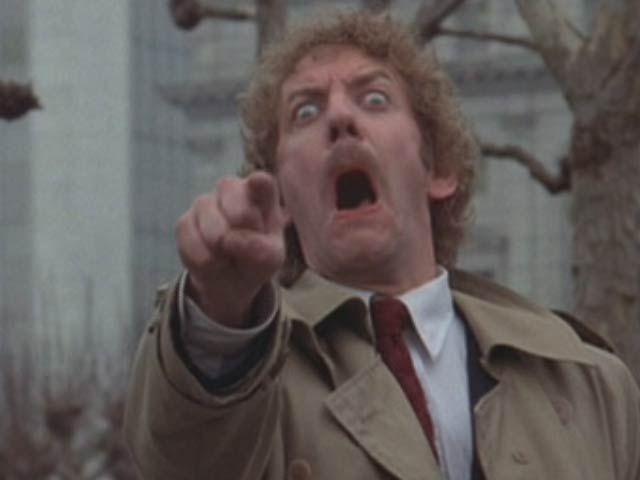 You swoooore! I'm telliiiiiing!
Whatever the intention of the speaker, telling another how they ought to communicate is an undermining of their own ability to assess appropriateness in rather an insulting manner. If one is to assert this, one should be prepared to adequately qualify themselves.
Oh Christ Jesus this is annoying. I have to type in plain english now, it's such a fucking chore to write all that tedious twaddle. My bottom line, right, is that I'm an adult and I'll decide how I want to speak, or write, or piss poetry in the snow. As is your right to dislike seeing or hearing swear words, it is equally so for me to use them at liberty. Flowing, passionate, fucking wonderful liberty. I love to swear, I love swear words; I love their infinite adaptability, but more than this I love their accessibility. Language is communication and I like to communicate in a way that anyone can understand, I like to just state my point in an effective and simple manner so all can follow without feeling left out or swamped beneath an assload of sodding technical jargon.
So for those of you who really can't handle swearing, I have two things I wish to say. One of them is a quote from a brilliant standup comedian, Doug Stanhope:
If you are offended by any word in any language it's probably because your parents were unfit to raise a child.
And finally, the last thing I wish to say is
fuck you very much and thanks for reading
.