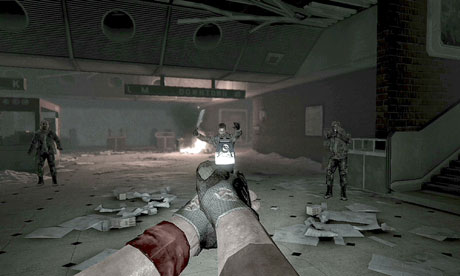 Well, we all know this genre well I sure. We've all played it in some form. Resident Evil, Silent Hill, Fatal Frame, I am Alive, Amnesia, Penumbra, DayZ, Clock Tower and so on are all great examples of the survival genre.
As you may notice, the title doesn't have horror in it. Well, as there are some games like I Am Alive that aren't focused on horror but are all about survival, I thought it would be a fitting name.
Survival games are usually horror related, understandable given that the genre was started by games like Sweet Home, Alone in the Dark and Resident Evil. However, that where I Am Alive strikes a cord with me as it's completely based on survival but not horror. There are a few other not really notable games that are also like this but I Am Alive makes it shine the most.
What is it about limited items, isolation, hiding, paranoia and running like you're life depended on it that we love in games? Is it the thrill? Strategy? Paranoia? No matter what you love about it, it's a prominent genre in the game industry that isn't going anywhere.
For example there's the upcoming game by Naughty Dog, The Last of Us, which focuses on limited inventory, realistic bullet damage, tense shootouts, realistic AI and a different kind of post apocalyptic setting.
Some of my favourites include Sweet Home for it's focus on teamwork and it's permanent death as well as Silent Hill for focusing very little on weapons. I also like Fatal frame and Clock Tower for shaking things up a bit.
So what are your favourite survival games? What's your favourite moments from them, ingame of otherwise? Which ones are you looking forward to?