It's about time I did one of these too. Sorry about that.....
This here be the place where all my stuff be stored
http://danfield.deviantart.com/
But for here, why not highlight the best or most popular? Okay, shall I start? don't answer that, I'll just do it anyway.....
I guess I should start with the most well known ones first.
SatBK Contest Winner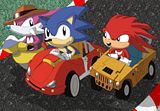 Eggman Relief Cosplay Parade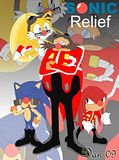 Wi-Fi Gaming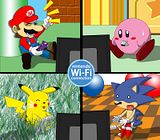 erm...okay, with limited space I'll show these 3 aswell. They aren't Sonic related.
Feathers McGraw Plasticine Figure
Feathers_McGraw.jpg
235.66K
11 downloads
Garfield Plasticine Figure
Garfield.jpg
309.66K
21 downloads
Bowser Plasticine Figure
Bowser.jpg
392.88K
32 downloads
That will have to do for now, any or all opinions welcomed, and thank you for your time.
Edited by Dan-imeJ86, 25 May 2012 - 05:55 PM.