Here are the April solicts.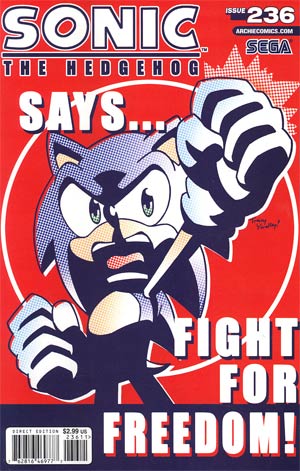 (W) Ian Flynn (A) Terry Austin & Various (CA) Tracy Yardley
'Cry Freedom!' The Freedom Fighters are no more. Dr. Eggman moves on to terrorize a Mobius unopposed. King Naugus rules through a campaign of fear. But Sonic isn't about to let all that stop him! A new era is about to begin as two new teams burst onto the scene to save the world! The future begins today in this great jumping-on-point issue!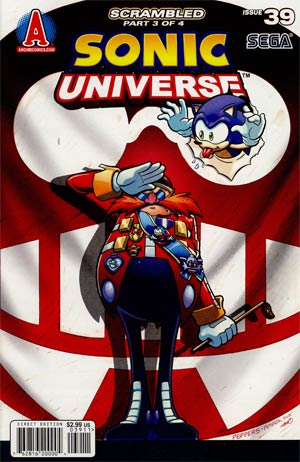 "(W) Ian Flynn (A/CA) Jamal Peppers & Various
'Scrambled,' Part 3. Dr. Eggman has tracked his treasonous lackey, Snively, all the way to the Dragon Kingdom! Snively is out to rescue the love of his life, but will the embittered Iron Queen take him back? More importantly: will the Dragon Kingdom survive a visit from the good doctor?"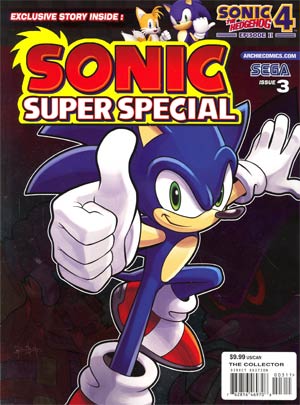 "(W/A) Various (CA) Ben Bates
Sonic Super Special Magazine is back and better than ever! The first Sonic comic magazine in Archie history, already packed with over 100 pages of comics, news, and features, will also feature a brand-new Sonic Video-Game story! Sega's hottest new game is getting the comic book treatment, and it's only available in this deluxe, magazine-sized, quarterly collection! Also featured is the dramatic return of Dr. Eggman, the birth of New Mobotropolis and the new Sonic Time Line, which features more new art from fan-favorite artists Jamal Peppers and Tracy Yardley!"
Any theories on what the two new teams are?