The game is pretty fun. I don't even mind spending energy on the cool stuff. I just want the elevator system to be tweaked so it doesn't cost so much. Why should a 4p-party pay 40 energy to get and elevator working when a soloer only pays 10? I think more people would be inclined to party play if the party leader just paid 10 or the entire group collectively payed the 10 fee.
Oh yeah, more this game need big swords in my opinion. I was saddened that the heavy hatchet was practically useless after reaching tier 2 swords. Oh well.
Well here's my knight, finally hit tier 2.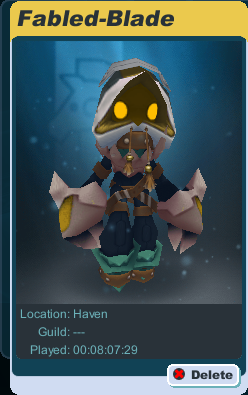 -DF
Edited by DriftingFable, 05 July 2011 - 08:31 PM.